<![if !vml]>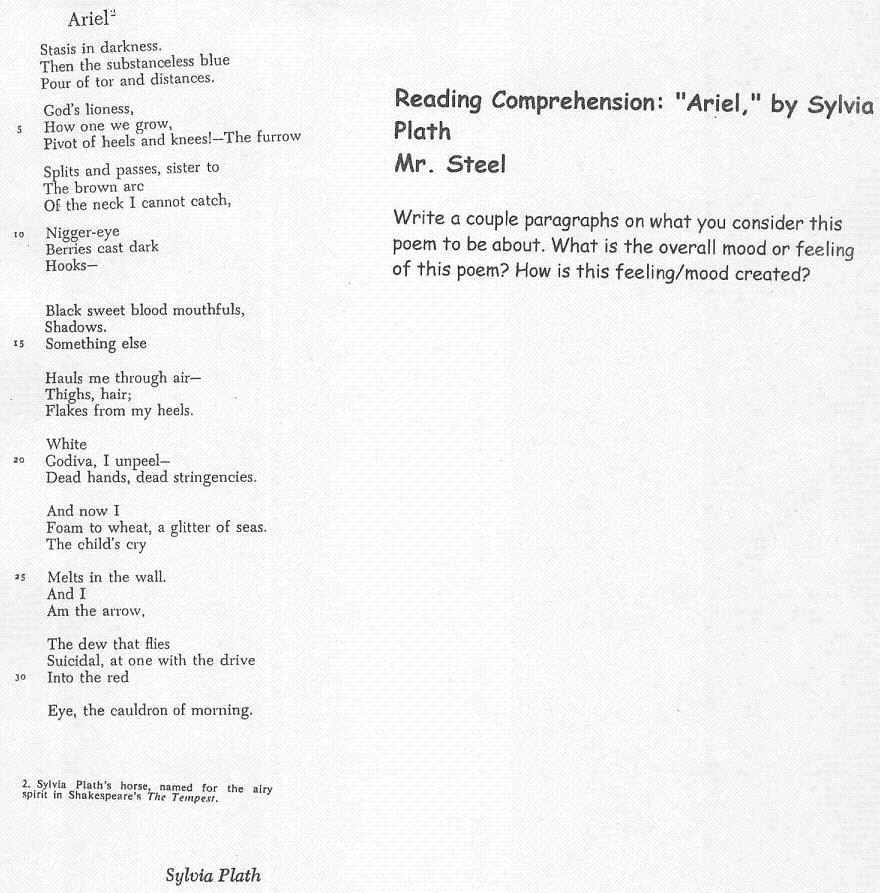 <![endif]>
<![if !supportEmptyParas]> <![endif]>
<![if !supportEmptyParas]> <![endif]>
A Brief Biography of Sylvia Plath
<![if !vml]>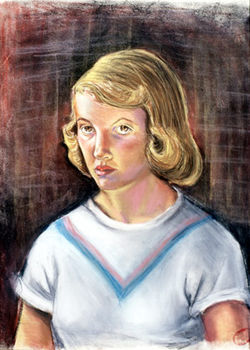 <![endif]>
A self-portrait circa 1951.
<![if !supportEmptyParas]> <![endif]>
          Sylvia Plath (October 27, 1932 – February 11, 1963) was an American poet, novelist, short story writer, and essayist. Most famous as a poet, Plath is also known for The Bell Jar, her semi-autobiographical novel detailing her struggle with clinical depression. Plath, Anne Sexton, and Robert Lowell are given credit for starting the genre of confessional poetry. Since her suicide, Sylvia Plath has risen to iconic status and is considered to be one of the best poets of her generation.
<![if !supportEmptyParas]> <![endif]>
            Born to a German father and an ethnic German Austrian-American mother, Plath showed early promise, publishing her first poem at the age of 8. Her father, Otto, a college professor, died following a surgery. It is thought that Plath never fully recovered from the loss of her father. She continued to try to publish poems, and in August of 1950, her first short story, "And Summer Will Not Come Again" appeared in Seventeen magazine.
<![if !supportEmptyParas]> <![endif]>
            Sylvia suffered from bouts of severe depression throughout her life. She had entered Smith College on a scholarship in 1950, but in her junior year, on August 24, 1953, she made the first of her suicide attempts. She later depicted her breakdown through the summer and winter of 1953 in the semi-autobiographical novel, The Bell Jar. She was committed to a mental institution, and seemed to make an acceptable recovery.
<![if !supportEmptyParas]> <![endif]>
            At Cambridge University, she met English poet Ted Hughes. They were married on June 16, 1956. Plath and Hughes spent from July 1957 to October 1959 living and working in the United States. On discovering that Plath was pregnant, they moved back to the United Kingdom. Frieda Hughes was born on April 1, 1960. In February 1961, Plath suffered a miscarriage. Their marriage met with difficulties and they were separated less than two years after the birth of their first child. Their separation was due to her mental illness, which was exacerbated by the affair that Hughes had with a fellow poet's wife. In the winter of 1962/1963 was very harsh and perhaps the second worst of the century. On February 11, 1963, Plath gassed herself in her kitchen, ending her life at the age of thirty. The new nanny arrived but couldn't raise Plath's neighbour in the flat below (he was under the effect of the gas). The children were found in good health, if chilled from the cold air of the room (Plath had left the windows open to keep the rooms ventilated; also placing dishtowels in the door cracks to keep her children from inhaling the gas).
<![if !supportEmptyParas]> <![endif]>